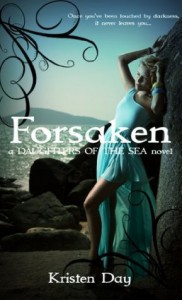 This review was orgininally posted on my blog as part of the Blog Tour:
4.5.........
We first learn about Anastasia as Hannah, a troubled orphan girl trying to battle her own monstors and fears. Yet from this we learn more about who she actually is and what has already happened to her. Minor things we see from her past foster families shows us how strong she is. Instantly we feel sorry for her and feel defensive of her as an orphan, wanting for her to find her true self, the girl we know she is and who she will be.
We get to know Stasia and her life little by little. It makes it seem like she has trouble opening up to us. It's a different way to connect us with her and, yes, it works. It gives us time to understand her conflicting feelings on everything as well as have time to take in everything.
The people in her adopted life, like her step-mum for one, is snobish and very stuck up. Oh reputation is everything my dears (well in this case it is). She cares more about her reputation than Hannah/Anastasia and tries to make herself look above the rest. What better way to do that than to adopt a girl?
As she gets to the Island and to the school, we are instantly crowded with mystery. Mystery on who all these people are, what's so important about this school? and why the all start to get nervous about Stasia's name and about who everyone is.
Everyone trying to protect Stasia from the truth gets annoying beause we too are left in tghe dark and want to know who she is and what's so special about hre. Not telling her about herself has put her in more danger, as she would be learning to use her powers instead of trying to find answers that anyone else can give her. It puts her more at danger, because she doesn't know what she is getting into most of the time and she doesn't know that either. She needs to be able to defend herself in some way and the secrets that everyone is keeping from her (even if they are just a hunch).We know as much as Stasia does throughout the whole novel, which develops our relationship with her.
Ahh Finn. Hello sexy man ;) the secrets he keeps towards Stasia, sounds like they could jeopardise their developing relationship, which means that ultimately they will hurt each other by delaying the truth for too long. Is it really too good to be true? Luckily we start to see Finn slowly letting out his secrets as the time comes and as their relationship blossoms.
So much of the book focuses on Finn and Stasia's dreams as well as their relationship and the mystery surrounding Stasis'a past that when she mentions one name at the start of the book, and they pop up as just a name or are in a little scene that is easily forgotten, when we see them again as part of a major event we are clueless to who they actually are.
MAJOR CLIFFHANGER! NEED THE NEXT BOOK NOW! GET EXCITED!