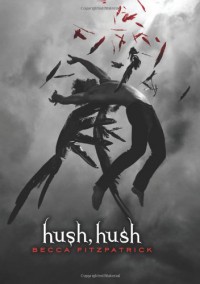 I think that because this book came out so close to Fallen that it made people instantly compare the two. If there was a little more distance with the release days then this book probably wouldn't have gotten as many comparisons to Fallen as it had.
Anyhow, I really enjoyed this book. I would definitely read it again and those witty lines from Patch add to the fun. I love Patch and Nora's growing relationship that turns from annoyance into falling for each other (no pun intended). Nora is stronger than she looks and does seem to handle everything rather well for what it is. Although she does try to control the situation, Patch has the lead but she follows straight shoot.
Fitzpatrick's writing delves into our minds and makes us experience everything that Nora does and feels, we relate straight to her and to her dramas -in our own way- from our own lives, and as the way you would feel if you were in this situation. I'm glad that I can actually see what the characters look like from her descriptions as there are too many books now that there are main characters who are a haze. Overall brilliant book, cannot wait for those to follow.